Sassco is best Restaurant POS in Australia
By Julie Kanaan
Sassco is the leader in point of sale software development in Australia; the company is located in North Sydney and has hospitality software solutions for restaurants, pizza restaurants and coffee shops. There are many reasons why they are considered the best in Australia, here is why.
Background
There are at least 4 major point of sale software developer companies in Australia, these are: Revel, Ideal POS, Retail Express and Sassco, all have offices located in Australia. When it comes to technical support, most companies outsource to an offshore entity located in Indian or Philippines that handles all technical support queries.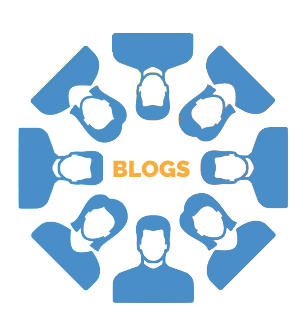 Why Sassco
We have compared the market and found Sassco to have the best package for restaurant POS Systems, this decision came down to many aspects, most importantly: technical support, no ongoing fees, wide range of integratable software and ease of use.
Technical support
If you own or manage a busy restaurant of coffee shop, you know that eventually someone will trip over the wireless router and disconnect your entire system. Thankfully, Sassco have a 24/7 technical support service running waiting for your call. It's worth mentioning this service is online (via email) or can be (and more expensive) telephone support where customers call a local phone number that is directed to the North Sydney office. Online support is $220 per year, telephone support is $1,199 per year and is optional.
NO Ongoing fees
One of the greatest advantages of using a Sassco Solution is their no ongoing fees policy. This applies to all software and hardware. Prices quoted are final figures and the only ongoing fee is the technical support, which is an optional service. It's worth mentioning that the company offers month-to-month instalment payments if customers choose against paying upfront.
Many software – one solution
Sassco is the sole developer of a wide range of software that integrates with each other, they are: Front office, Back office, Head Office, Kitchen Bump, Waiter POS, POS Report App, Online Ordering and Table Reservation online module. This is great because, as an example, all orders processed through a Waiter POS App (iPhone or Android) come directly to the bump screen and are sent to the main POS.
Ease of Use
To demonstrate the ease of use of the program, we invite you to download the Waiter POS application for iOS and Android, download it on your smartphone and see just how easy it is to process orders from right at the table. This is critical to any business because of the constant need of changing over staff where training becomes an issue.
Summary
If you're looking for the best POS solution for a restaurant in Australia, we highly recommend that you choose a Sassco, give them a call on 1300 789 832 or visit their website for more..
View Sassco's POS Suite Solutions