Surface Pro POS is the best tablet point of sale in Australia
By Julie Kanaan
We've tried and compared most tablet point of sale solutions and found Surface POS to be Australia's best solution in terms of speed, efficiency and reliability.
Introduction
A tablet solution is usually referred to as "tablet pos" pronounced poz; it is a combination of a point of sale software program, a tablet (Windows, iPad or Android devices), a cash drawer and a receipt printer. The most popular tablet pos is iPad POS. There are a few companies in Australia that specialise in iPad POS, most notably: Sassco, Kounta, Revel Systems and VendHQ.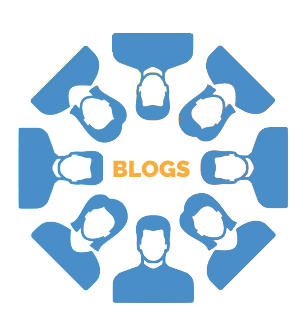 What is a Surface Pro POS
Microsoft Pro is often branded "Surface", is a series of touchscreen interactive computers released by Microsoft. The most popular surface is the Surface Pro 4 and is sold around A$1,200 in Australia.
A Surface Pro POS consists of a Surface Pro 4 tablet, a heckler design tablet stand, Sassco POS software for hospitality, cash drawer and an Epson cash drawer. This bundle is around $2,995 to purchase online via the SASSCO website.
Features
Since the introduction of Surface, Microsoft has been in direct competition with Apple (iPad). They have sold millions of these tablets and have released 5 different versions since the first Surface Pro (Version 1). The most recent tablet is Surface Pro 4 with a 12.5" inch touchscreen; it comes with different processors from M3, i5 and i7.
The greatest feature is the incredible speed of these units and the "non-cloud" hosting ability where all the information is stored within the unit. An average point of sale software requires very little processor speed but the faster the unit is, the smoother and better performance the software has.
We've tested Sassco POS Software on a Surface Pro 4 (i5 processor) unit and found it to be extremely fast, efficient and reliable. The POS System doesn't require Internet to perform where all connections are USB and nothing is wireless.
Restaurants and Cafes require fast performing point of sale systems and need care not about the reliability of the Internet and cloud hosting.
Disadvantages
The one great disadvantage of a Surface POS System is the price. You can buy most iPad POS for around $1,000 whereas SASSCO's Surface POS is $2,995. iPad systems have an ongoing fee as they rely on Internet and have cloud hosting. On the other hand, Surface has $0 ongoing fees.
Conclusion
If you're planning to purchase a tablet system for your hospitality business, we highly recommend SASSCO's Surface Tablet solution, you can call them on 1300 789 832 or visit www.sassco.com.au
View our POS Suite product range