Why it's important to have an online ordering for your business
By Christina Lyons
Restaurant and fast food businesses often underestimate the power of online ordering, giving their customers the ability to place orders online, via a smartphone. We will explain some of the advantages of this new way of increasing revenues.
Background
In the early days and before the introduction of computers, we only had pen and paper. It was a complicated way of writing down each order and passing these papers to your kitchen staff. Then in the early 90's these registers became computerised and orders were saved in a database and printed on a thermal or docket printer. In the decade to follow, there was a huge emergence of websites and businesses had the ability to showcase their menus online for their customers.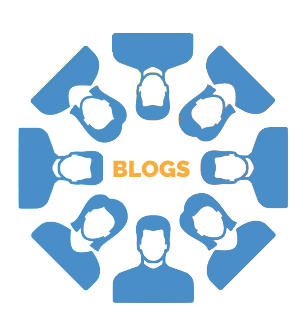 Perhaps online ordering didn't really kick in before the year 2005-2006. Ever since, we've had major companies offering online ordering to their customers and charging a small portion of each order back to the customer. For example, Menulog.com.au is Australia's biggest online portal for restaurants and takeaway shops, it offers this server to thousands of local businesses and their charges have dramatically increased to around 17% (per order).
Importance of Online Ordering
Successful hospitality businesses are always looking for ways to increase revenue. Having an online store means that their customers can place orders anytime and from anywhere using a mobile phone, a computer or a tablet. The ability to pre-order for later is a flexible tool to organise meals for when you have visitors over for a dinner or lunch. Phoning the restaurant during closing times will limit your chances of pre-ordering.
Quite often, customers order the usual meals. For example, I often order Pad Thai with Seafood from my local Thai Na Box store in Parramatta. Menulog App (installed on my iPhone) allows me to quickly re-order that item with 3 clicks of a button. My payment method of Credit Card is securely stored within the App so it takes me far less time to organize my meals using the App.
Disadvantages
I remember when EatNow and Delivery Hero used to charge 1% of the order total back to the restaurant owner. These days are long gone even with so much competition. New restaurants are charged anywhere between 10% and 17% (depending on the sales volume). To put this into perspectives, if you own a Chinese Restaurant and someone placed an order online via one of these portals for a $100, you are to pay $17 commission. It's a lot of money, understandably, but without these Apps your chances are far less to increase revenue.
Another disadvantage is the requirement of having an Internet at the shop. Internet is needed to download these orders. We understand that some companies are offering businesses without access to Internet a SIM based terminal which uses 3G to download orders. Check with your online merchant to see if this option is available for your business and at what cost.
Summary
Online Ordering is a critical requirement of any business looking to expand their market and target more customers. EatsApp online ordering, a service offered by Australia's biggest point of sale software company Sassco offers 4.9% interest on all orders, contact Sassco on: 1300 789 832.
View our POS Suite product range